Why is Remote Access Important?
At the beginning of 2020, an unforeseeable pandemic started to make its way around the world, dramatically influencing the way that companies could operate within the oil and gas industry. This has driven most companies to implement remote working policies to protect their employees and maintain essential business operations.
According to Reuters, a recent survey conducted by Enterprise Technology Research (ETR), which included over 1000 Chief Information Officers, revealed that roughly 72% of their global workforces are currently working remotely. Research undertaken by The Institute of Directors (IoD) also showed that 74% of company directors interviewed stated they would be maintaining remote working policies even after Coronavirus ends. With such a high percentage of the workforce now working remotely, and data indicating that this is unlikely to change, it is more important than ever to ensure that employees are able to access the resources that they require to work effectively from home.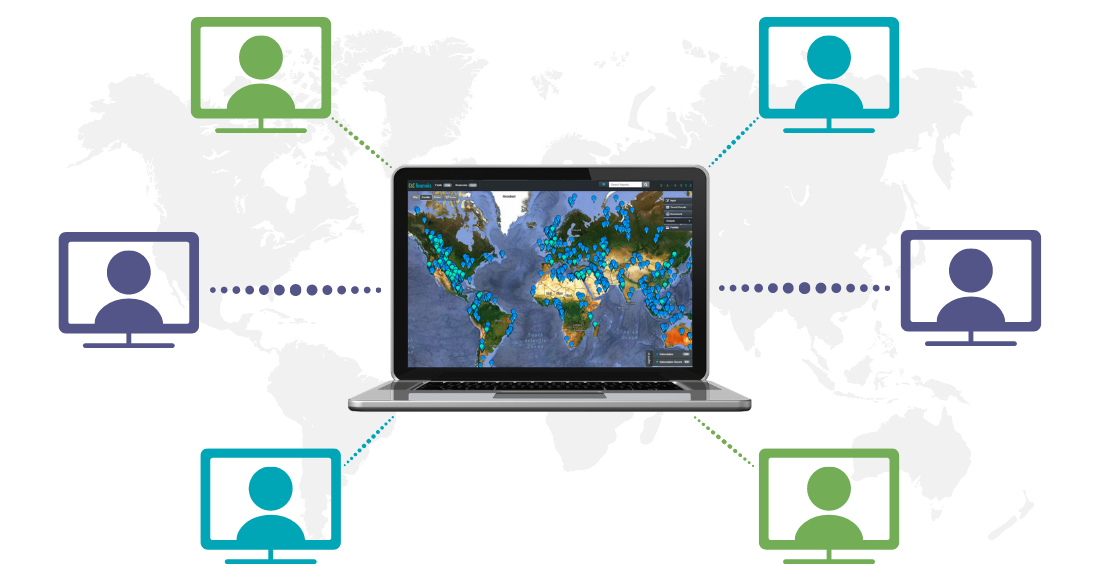 Our Solution
This is where the Digital Analogue Knowledge System (DAKS™) comes in. DAKS is a secure, cloud-based, asset-centred knowledge platform designed to improve decision quality and drive value throughout the E&P lifecycle. Not only can DAKS provide the opportunity to expand your teams' experience using insights and intelligence derived from global analogues, but it is also accessible from any location in the world; allowing your teams to work coherently from multiple locations.
Proprietary data on your fields and reservoirs can be captured and securely stored within DAKS. This data is completely controlled by you and can be shared to other users within your organisation. Using DAKS as a centralised knowledge platform for benchmarking and analytics means your teams always have access to the data they need, when they need it. By capturing knowledge on your own fields and prospects, benchmarking against global best practices, and applying this knowledge to decisions, our users can continuously learn and expand their knowledge. This gives geoscientists and engineers confidence that their ideas and concepts can be ground truthed, allowing them to make better decisions across the entire E&P lifecycle.
DAKS gives users unparalleled access to an immense amount of knowledge, delivered through C&C Reservoirs' Field Evaluation Reports which provide in-depth analysis and systematic documentation of the world's most important fields and reservoirs. The DAKS platform also contains a robust search engine and a powerful set of characterisation, benchmarking, production performance and portfolio ranking tools. These tools enable our users to identify the best-in-class performers, examine in detail what differentiates them, and allows analysis of best practices and lessons learned from global E&P activities of the past century.
Contact Us
Have a question or would like to learn more? Why not contact us today to discuss how DAKS can benefit your company and be used to reduce risk and uncertainty, save time, and decrease costs.