Provide an integrated environment and consistent framework for quality assurance
throughout the E&P lifecycle to reduce uncertainty and increase decision quality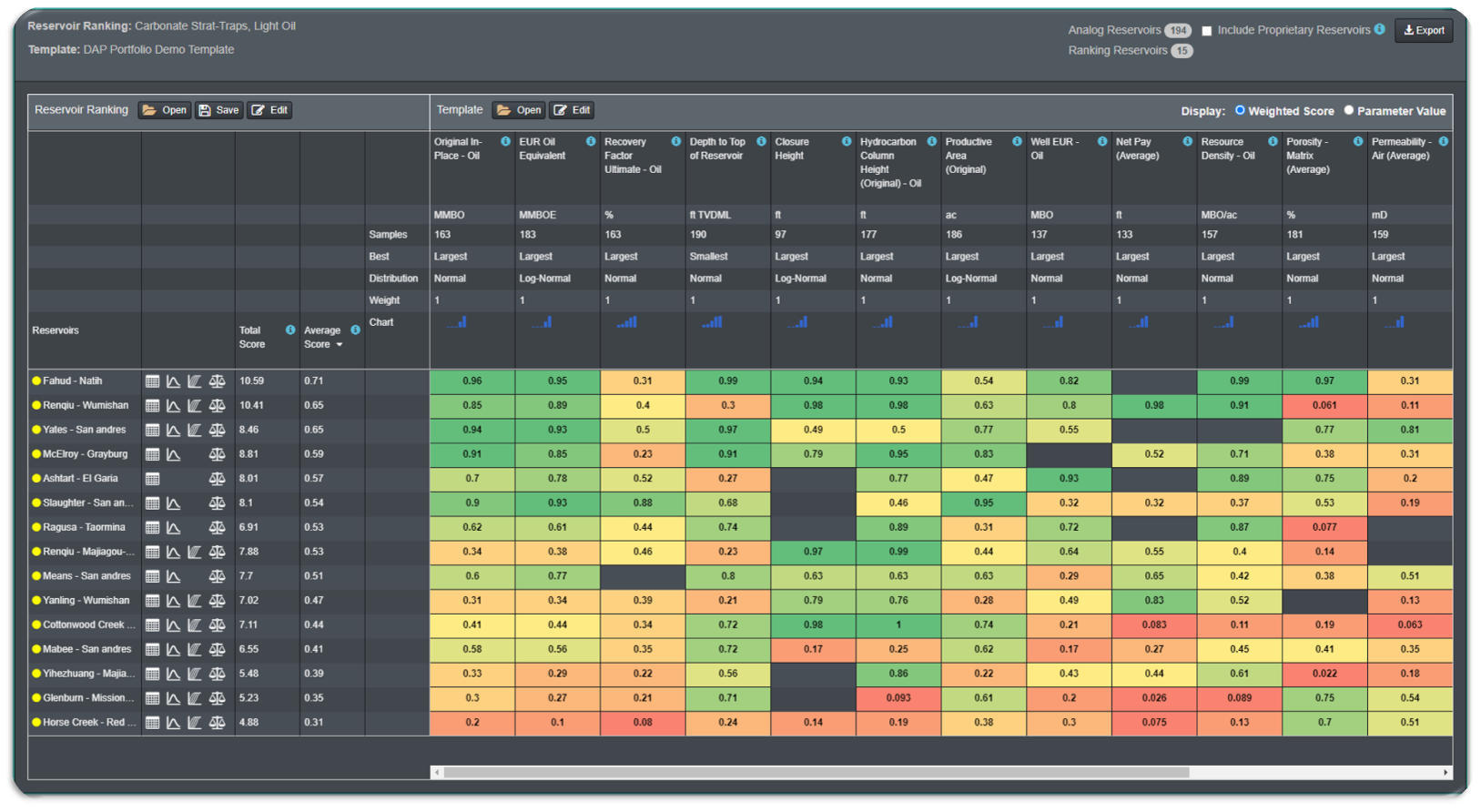 Why use the DAKS™ Portfolio Tool?
The DAKS™ Portfolio Tool allows users to standardize knowledge on their E&P assets, whilst also providing a consistent and objective evaluation process to optimize portfolio performance. By applying the C&C Reservoirs Portfolio Analysis Workflow users can: construct, characterize, benchmark, rank, and optimize field performance at all stages of the E&P lifecycle.
Concepts, prospects and assets can be evaluated in the context of directly applicable analogues relevant to specific exploration and production challenges.
Evaluate, benchmark and analyse your portfolio against hundreds of geological, reservoir engineering and production parameters.
Industry-leading integrated charting and reporting functions.
Holistic benchmarking of a portfolio that is only possible when analyzing a portfolio in the context of applicable analogues – something that is not possible in external spreadsheet or database software.
C&C Reservoirs' Portfolio Analysis Workflow
Using the DAKS Portfolio Tool, user can objectively rank and prioritize all reservoirs in order to identify portfolio issues and spotlight the best opportunities for value creation. To help users effectively use the DAKS Portfolio Tool, C&C Reservoirs have created the Portfolio Analysis Workflow.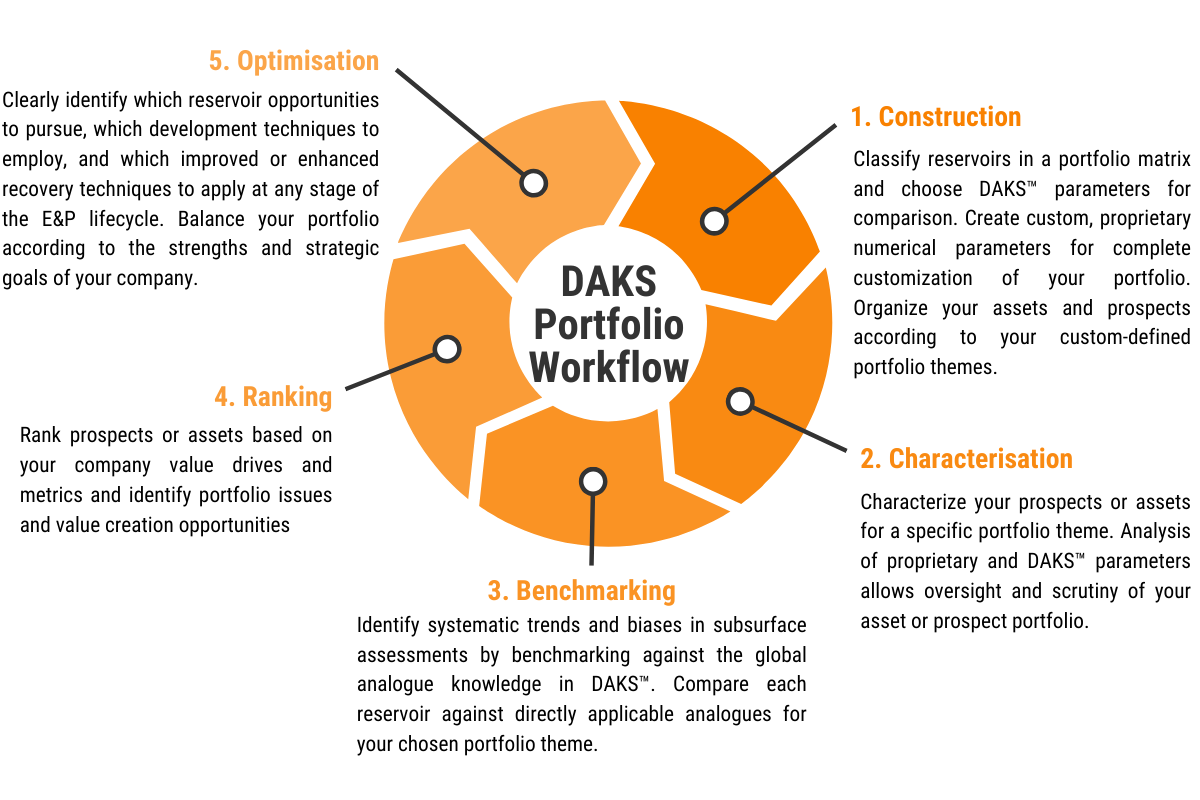 DAKS™ Portfolio Tool Interface