The much-anticipated release of DAKS™ 5.0 is here!
At C&C Reservoirs we are constantly working to improve the way global analogues can be used to make better E&P decisions. The new DAKS 5.0 platform represents a major change in the capability of DAKS and includes the release of several exciting new features and improved toolkits. Highlighted below are some of the most important enhancements.
Performance and Usability Improvement
The user-interface for DAKS 5.0 has been completely overhauled, giving you the same familiar feel and functionality, but with a more elegant and user-friendly design. These upgrades span the map interface, filter-search and cross-plot tool, and serve to allow a more meaningful analysis of filtered analogues.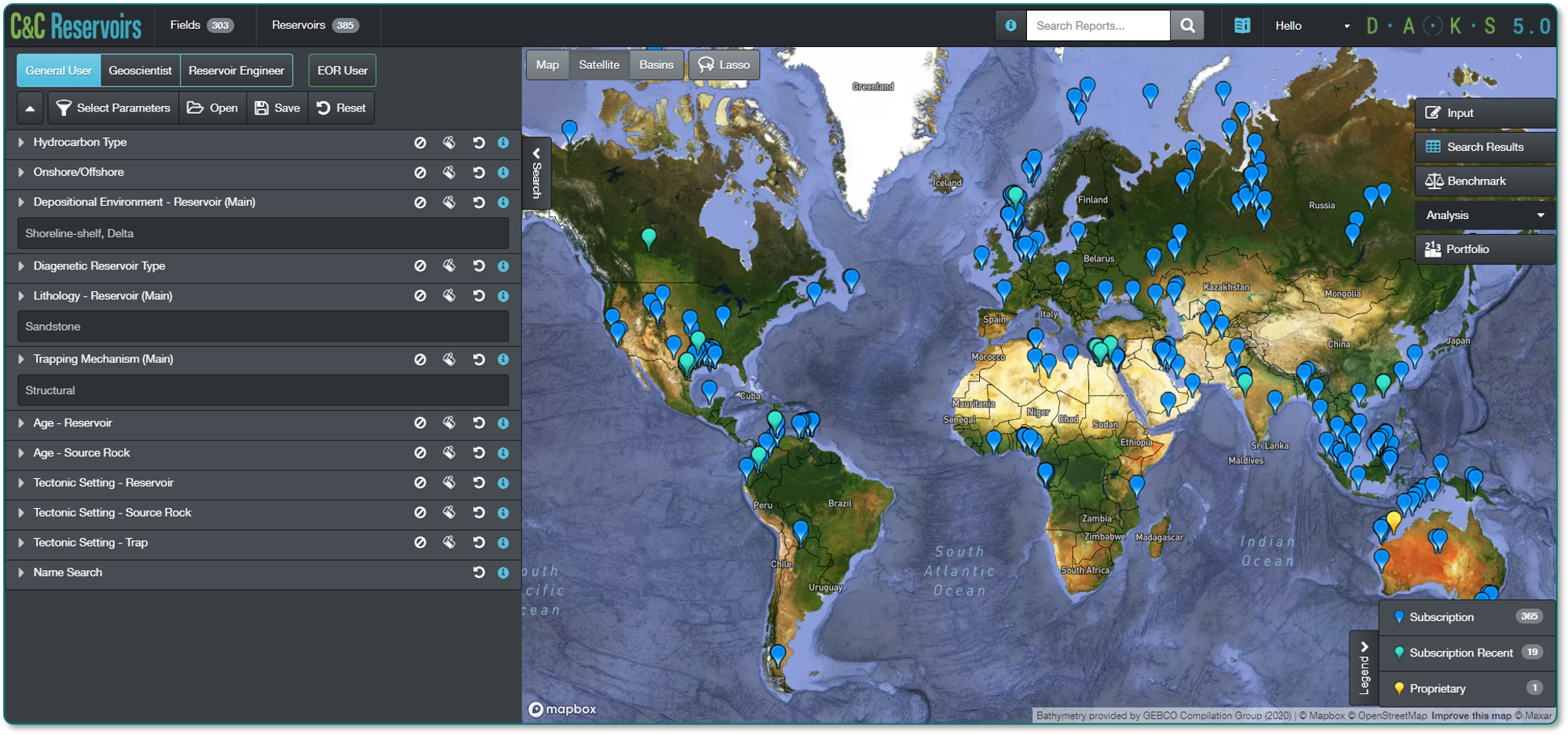 Enhanced user interface on the new DAKS 5.0 platform

Keyword Search
This new feature enables the user to interrogate quickly and efficiently all Field Evaluation Reports to reveal any keywords and subjects of interest. By allowing the user to quickly drill-down into the detail contained within our Field Evaluation Reports, this new feature significantly enhances the way in which DAKS can be utilised to inform critical decisions and to quickly research topics of interest.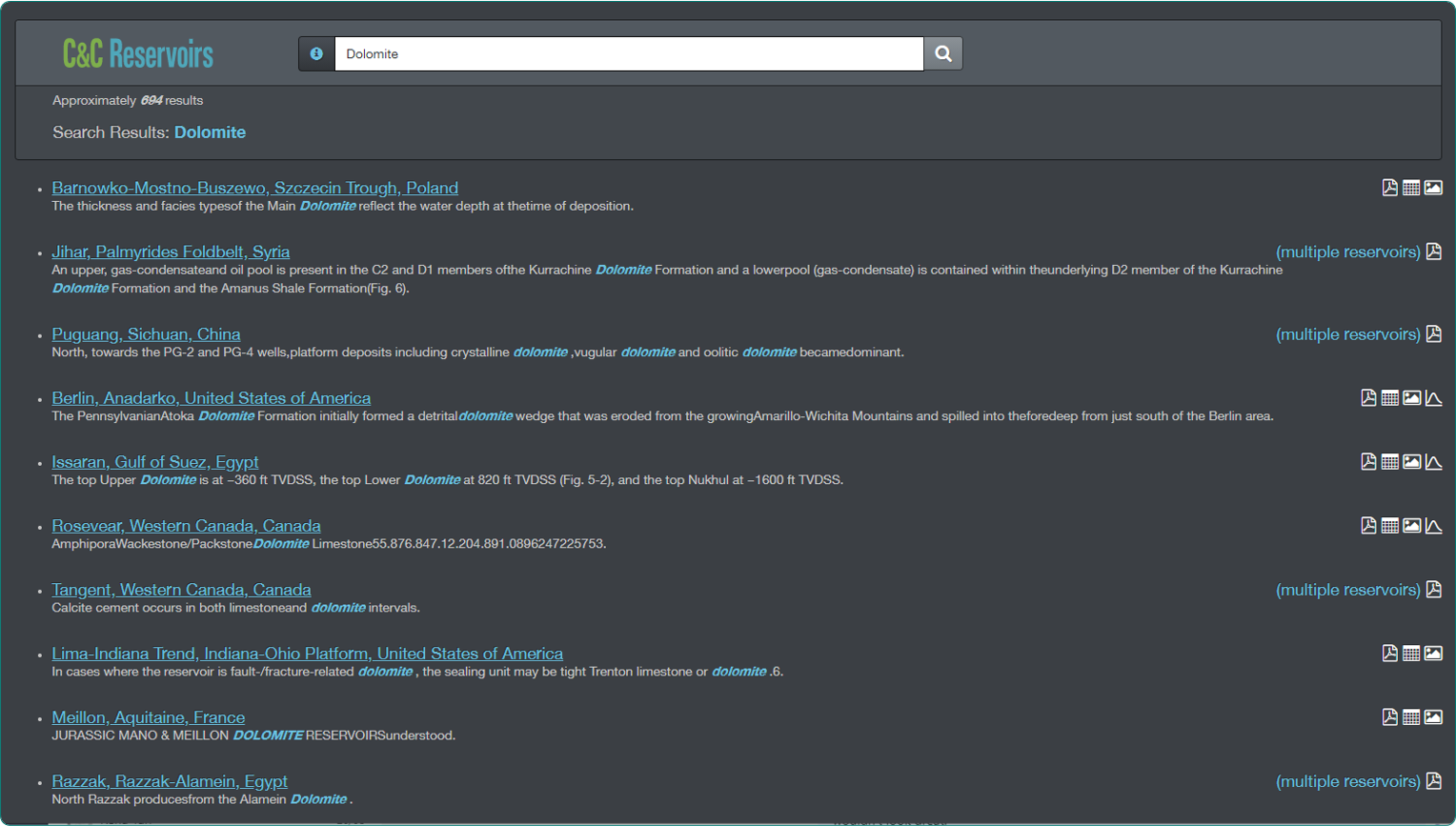 New DAKS 5.0 search function
Enhanced Colour and Sizing Tools
Wholesale improvements to the colouring and sizing tools within DAKS allow our users to more meaningfully display additional dimensions to data, and provides DAKS with capabilities equivalent to stand-alone graphing packages. These improvements are available across the various DAKS interfaces, from the Map View to the Analytical Toolkits, including Cross-Plot and Characterisation and enables users to both easily identify the best-in-class performers as well as examine in detail what differentiates them.
Charting, Visual and Display Improvements
A wide range of visual improvements allow further clarity in analysis across all toolkits within the DAKS platform. Further refinements to the pioneering DAKS classification scheme means that parameters that are not applicable, or do not meet specified criteria, are now able to be clearly identified and separated from the analogue dataset.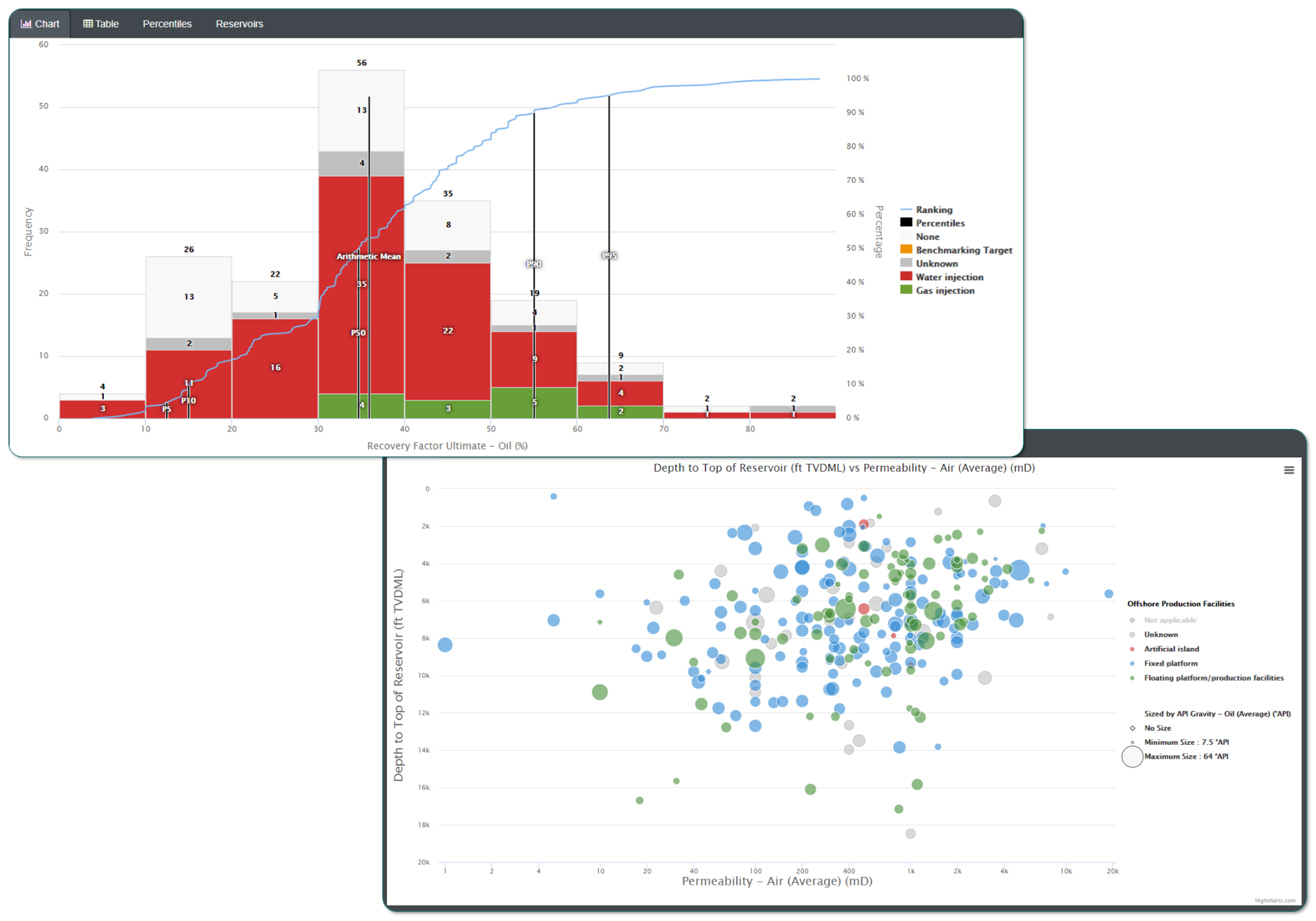 DAKS 5.0 chart visual improvements
Table of Parameters (TOP) Complete Overhaul
Navigation tabs are now included for each section of the table of parameters to facilitate easier navigation. Wholesale improvements to navigation have also been made within the table of parameters, allowing users to quickly and easily navigate the complete suite of DAKS data for a given field or reservoir.
Unique Parameter Sets
Unique parameter sets have been designed specifically to facilitate the different types of search queries and analysis that are relevant to geoscientists and reservoir engineers. This allows both new and experienced DAKS users to quickly conduct standardised, repeatable searches for critical analogue information that can be used to inform impending decisions.
Unique parameter sets and parameter results
Improved access to Field Production Data
Broadened access to production data allows our users to access either field level or individual reservoir production data within their search results. This gives significant customisability to the user in how they choose to interrogate production data and apply it in their problem-solving.
Individual Reservoir Selection
This new feature allows a greater level of flexibility in the analogues chosen for analysis. Individual reservoirs can be excluded from a selected group for any reason and allows the user to specifically tailor analogue search results to their individual needs.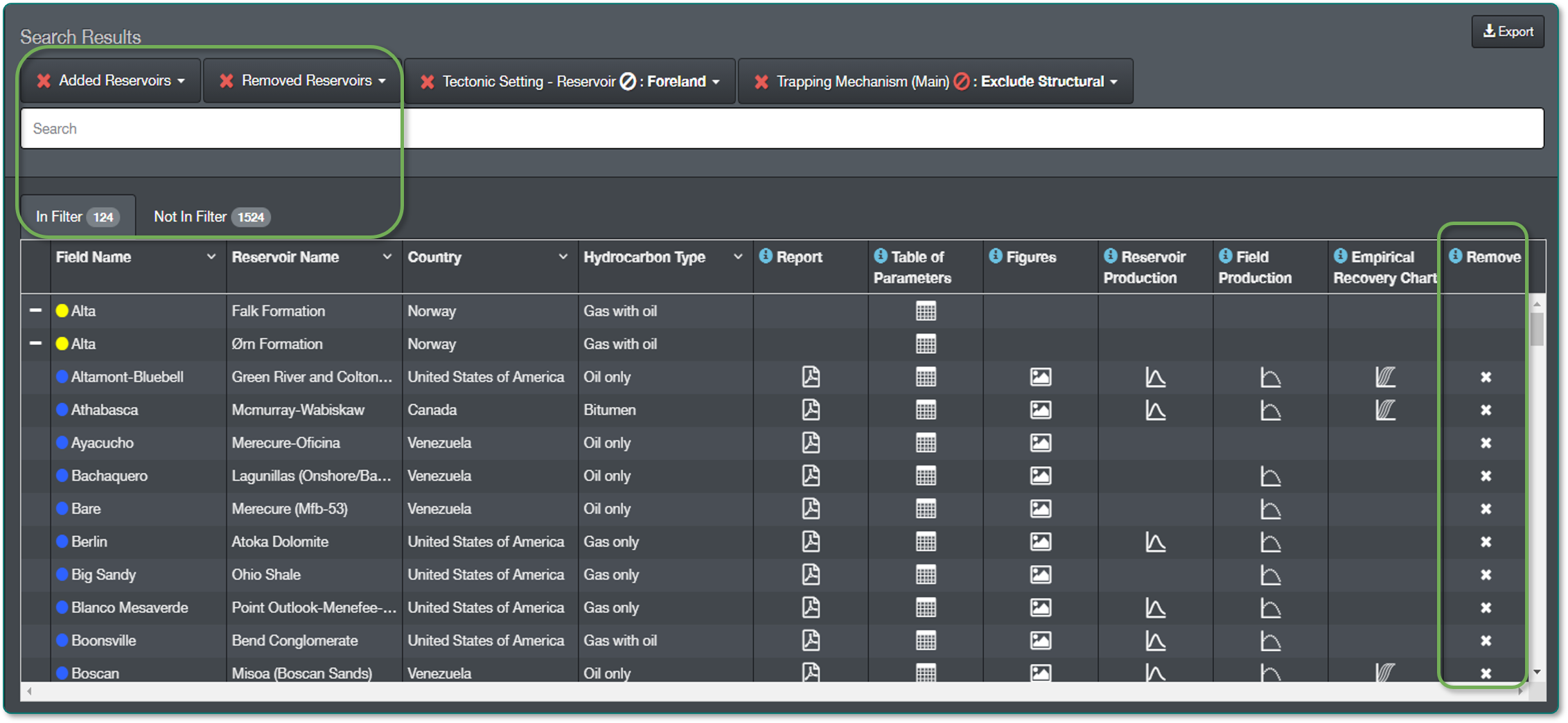 Individual reservoir selection (Outlined in green)
DAKS™ Enterprise Module
Enterprise-level capability allowing the integration of DAKS with enterprise databases, customisable data access and data export functionality.
DAKS™ Portfolio Tool
Designed for quality assurance on a corporate basis. Wide application wherever measurable, repeatable analysis of portfolio performance is required, and is designed to test parameter sensitivity for direct input to corporate portfolio management workflows, to reduce uncertainty and increase decision quality.
DAKS™ EOR Module
Enhanced Oil Recovery methods and applications, detailed in meticulously researched EOR Reports and able to be analysed using key DAKS functionality. DAKS EOR Module focuses on the enhanced oil recovery methods deployed during a specific period of a field's production history that has proven to be effective in improving the field's production performance. The EOR module is designed to optimise screening processes for EOR options to maximise recovery; and includes thermal, chemical, miscible and microbial methods.
Learn more about the DAKS EOR Module Here!
If would like to learn more about the new DAKS 5.0 platform or have any questions please Click Here