DAKS™ Enhanced Oil Recovery (EOR) Module has been designed to optimize the screening of EOR methods to maximize recovery. The EOR Module provides complete documentation on EOR methods that have proven to be effective in improving field production performance. The EOR Module is designed to address common industry challenges encountered when conducting EOR. Through the identification of applicable global analogues and best practices our users can understand key risks and uncertainties, using this information to identify the most appropriate methods for their assets.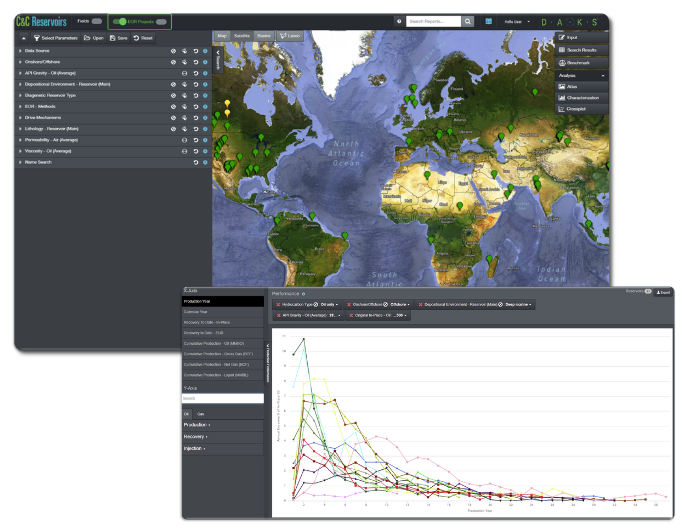 Why use DAKS™ EOR Module?
The DAKS™ EOR Module provides an integrated environment that allows users to isolate the impact of specific EOR methods on production performance in global analogues.
Evaluate, benchmark and analyse EOR performance against global analogues and compare more than 50 EOR-specific engineering parameters.
Access to a library of EOR reports. These reports document lessons learned and best practices from EOR application with a broad range of global analogues.
Determine and calibrate incremental recovery for EOR methods.
Validate EOR methods under different scenarios, reservoir conditions, properties and characteristics.
Screening tools to identify relevant EOR methods from proven analogue examples.
Enhanced Oil Recovery (EOR) Reports
C&C Reservoirs' EOR Reports focus on enhanced oil recovery methods deployed during a field's production history. Each EOR report includes feasibility studies, scale of application and project results, as well as detailed descriptions of injected fluid properties, production performance and incremental recovery. Isolating and clearly documenting the impact of individual EOR methods on production performance allows applicable analogues to be benchmarked against a user's own projects.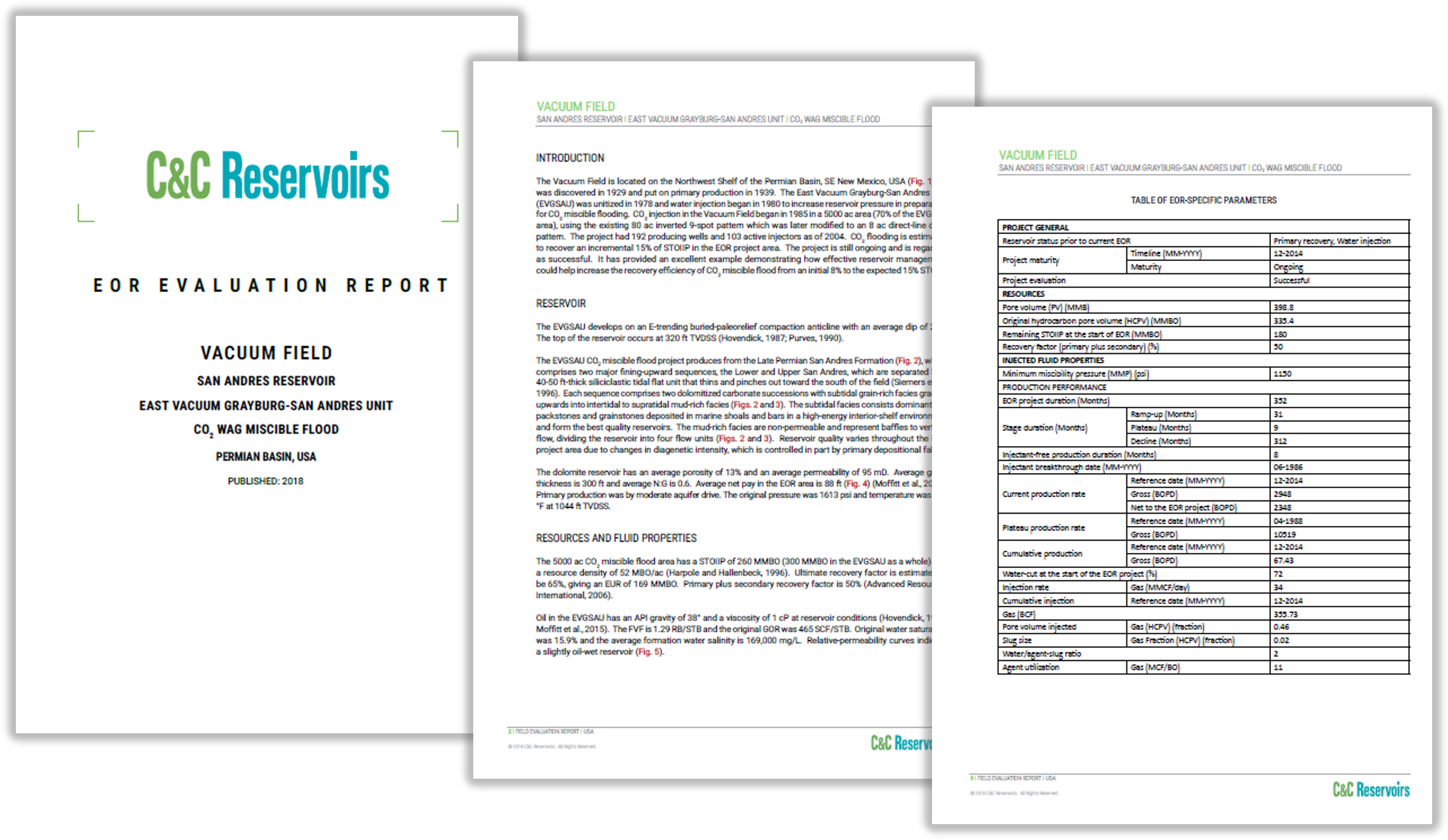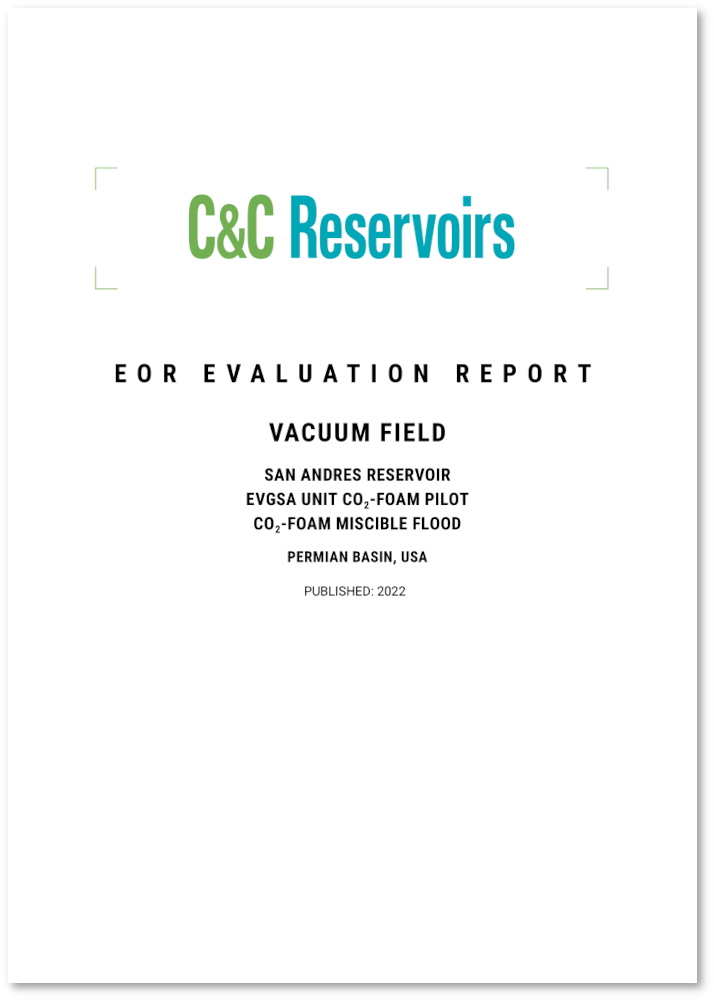 DAKS™ EOR Report Structure
1. Executive Summary
2. Reservoir
Trap
Reservoir characteristics
Reservoir conditions
3. Resources & Fluid Properties
4. Project Implementation & Performance
Reservoir status at EOR start
Project design
Project performance
Project management and conformance improvement
EOR application results and lessons learned
If you would like to learn more about the DAKS™ EOR Module, please contact us today or get in touch at: info@ccreservoirs.com