Last month members of the C&C Reservoirs UK team should have been sailing to the Isle of Wight for what was sure to have been several sun-drenched days of knowledge building, team bonding and fun. Field trips have always been an integral part of training and development for geoscientists in our business, but they benefit the whole team too, from admin, marketing, sales to project management and finance. The Isle of Wight has some fascinating geology which shapes the coastline from the Needles in the west to the landslips in the south and the chalk spine (Downs) which stretch from west to east. The Island lies along trend from the onshore oil field at Wytch Farm in Dorset and mature oil prone source rocks have been proven at Arreton in the centre of the Island. The Island is also known as 'dinosaur isle' owing to spectacular fossil finds such as Iguanadon, and dinosaur footprints and casts which can be seen in a number of locations.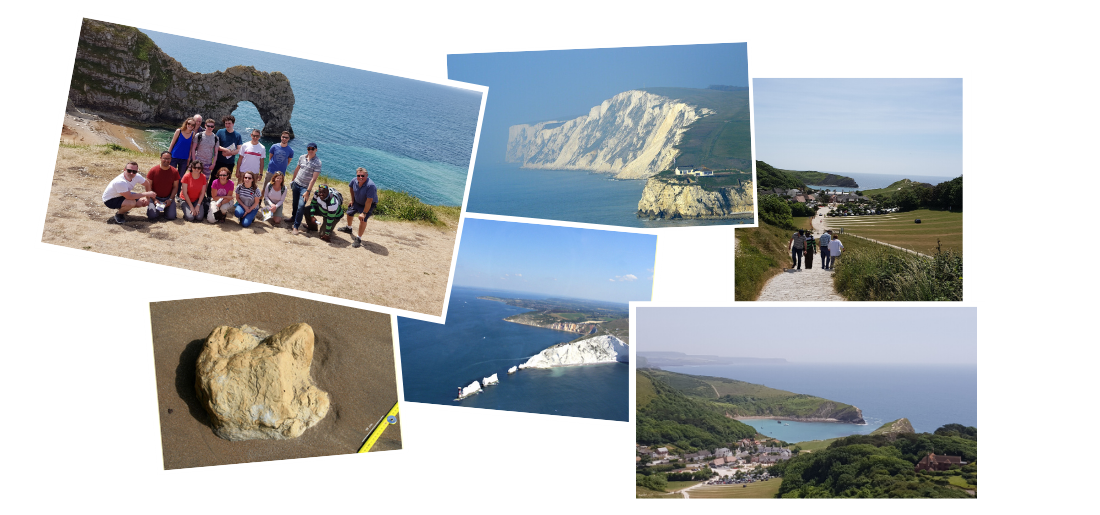 At C&C Reservoirs we value the opportunity to get up close to the 'core' of our business – the rocks. We write passionately about the nature of oil and gas reservoirs in the subsurface, describing the rock properties and reservoir architecture and how these affect the flow of hydrocarbons and ultimately influence field performance. The only way to truly understand these reservoirs is to see them and handle them (or analogues of them) in outcrop – 'face-to-rock face'. This gives us an appreciation of what a field is, the scale and the challenges involved in discovery, development and production of oil and gas in the subsurface. Often, this hands-on experience can reenergise employees and enable them to start thinking outside the bounds of their standard day-to-day job. Not only is this beneficial to report writers, but it provides non-technical team members with a better understanding of the value of our product in providing essential analogue field knowledge to the wider industry.
Field trips are a brilliant way for everyone to engage with their professional development and have fun together as a team. These experiences allow employees to gain confidence and learn to collaborate more effectively. A stronger team is more resilient and supportive, helping to create a happier and more open culture. But let's face it, it is also a wonderful opportunity to get away from the (home) office, relax, have fun and enjoy the splendor of nature that is on our doorstep.
Here's looking forward to the day we can re-schedule our trip and enjoy the wonders of geology again.